SO80s
So80's came into existence by accident in 2015. After Digital Village, the business that Duncan had managed for 17 years, suddenly closed, he was hired the same day by Absolute Music. This brought him into contact with some old customers. One of those was singer/guitarist Grant Spicer who asked Duncan and his son Seb, an accomplished drummer and percussionist, to play at a party. Of all the various genres the band covered, eighties classics such as Tainted Love had the best reaction with the audience singing along enthusiastically. 
Duncan suggested that he and Grant form an exclusive 80's duo which quickly evolved into an extremely authentic sounding act, both vocally and instrumentally. So80's was an immediate success, continuing until Grant decided to move on to pastures new in 2020. New replacement Marcus Rex answered Duncan's urgent call, adding his years of experience to the act, the attention to detail being second to none with Duncan's son Seb still involved in mixing and production at the bands own rehearsal and recording facilities. The end result is a high energy performance that can be witnessed at the packed calendar of events they attend both locally and nationwide.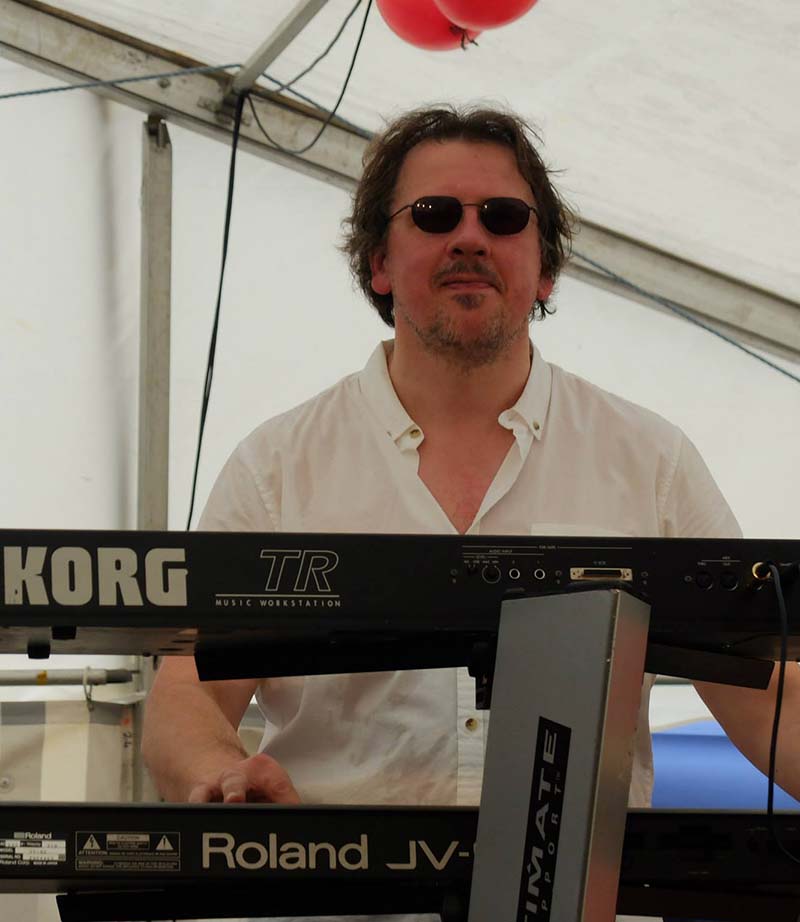 Duncan Maletka
Duncan Maletka has lived in the Cambridge area all of his life and became interested in music at the age of five, trying to get to grips with the family piano.
He was later selected by Jesus College to join the choir where he learnt about music knowledge and theory. The college also gave him access to the grand chapel organ which triggered his appetite for keyboards in general.
Duncan became head boy in 77-78, an early indication of managerial promise that would serve him well in the workplace at a later date. After his first recording experience at the college, Duncan joined his first band aged 11.
At sixth form he dabbled with progressive rock forming Anno Domini with his life-long friend Reggae Ray.
After investing in a Korg Delta synthesiser, Duncan secured slots at the legendary Cambridge Sound Cellar, supporting a host of well-known bands.
He went on to perform in several musicals and even penned one of his own. He extended this to writing numerous songs which saw him collaborate with Marvin Broadie (Soultans) and also wrote music for Quasar Games and various radio adverts.
He also came second in a competition for a Harvey Nicholls advert 'Fashion Zone', pipped to the post by none other than 80's stalwarts Curiosity Killed the Cat.
The late eighties saw Duncan join The Executive Suite, a classy covers band boasting some highly experienced musicians including Clive Welham who was in Joker's Wild with Dave Gilmour.
After various other musical exploits, Duncan met Freddie Hall a very charismatic singer who shared the stage with the Temptations. They formed a duo and a soul band which saw them secure support slots with The Three Degrees. They went on to perform abroad in The Czech Republic, Austria and
Germany.
Duncan stays honest to his soul side, still performing with Freddie and the band to this day.
Other accolades include recording the track 'Lovestruck' for Great Ormond Street Hospital which appeared on a charity CD alongside artists such as Wet Wet Wet.
In 2015 Duncan formed SO80's with Grant Spicer of 'Let Loose', juggling this with national tours, supplying keyboards for 'Main Street which included members of the Bay city Rollers in the line up.
In 2017, he toured with the Osmonds, sharing the stage with Hot Chocolate, Suzi Quattro and David Essex. The following year he was on tour again with the Osmonds, this time sharing the stage with Big Country.
With the departure of Grant in 2020, Duncan now balances his busy schedule with SO80's performing nationwide with his partner in crime Marcus Rex.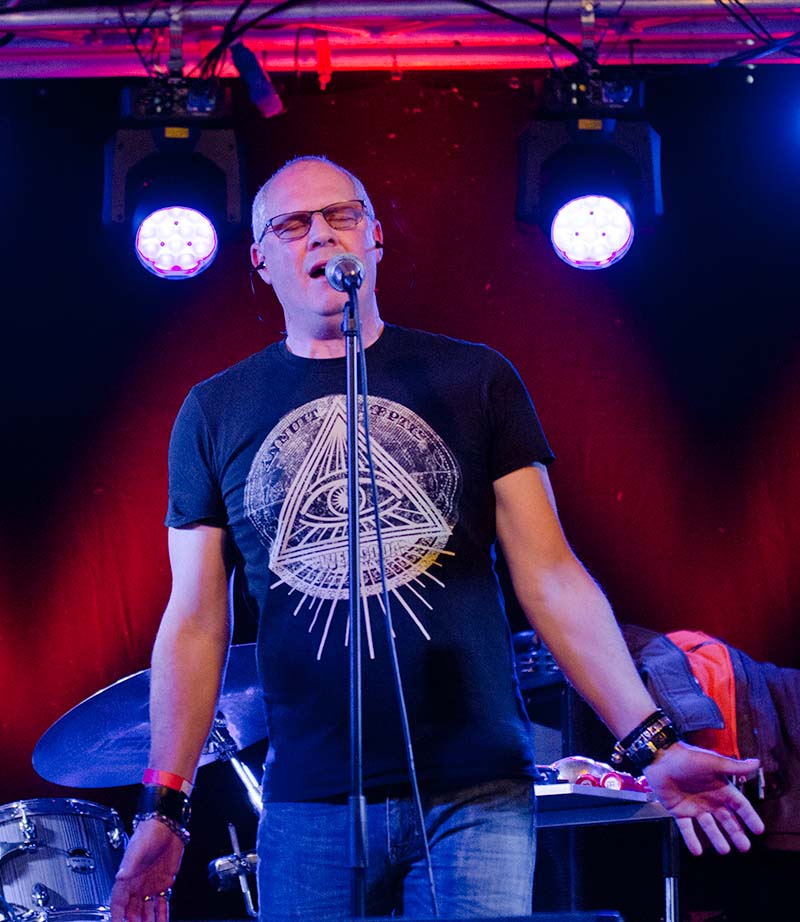 Marcus Rex
Marcus has lived in the Cambridgeshire area all of his life and has been actively involved in the music scene from the age of sixteen. He has fronted original indie rock bands and featured on numerous recordings as a session vocalist.
In more recent times, Marcus formed the high energy rock covers band Stingray. They built up quite a following securing support slots with bands such as Eddie and the Hotrods, Dr Feelgood, The Stranglers, Hazel O'connor, Praying Mantis, The Blockheads, Bad Company, It Bites, The Tygers of PanTang,  Marillion,  and The Automatic.
In 2006, Marcus left the band to front local classic rockers Redsoxx. This led to performing at more high profile venues and appearing on festival line-ups with the likes of Asia, Uriah Heep, Wishbone Ash, Mostly Autumn, Barclay James Harvest, Bad Company, Focus, and Thunder.
He has been lucky enough to have shared the stage with the likes of Phil Hilborne (We Will Rock You), Gary Steadman (Flock of seagulls/Classix Nouveau), Deborah Bonham, Bernie Marsden and Rob Harris (Jamiroquai).
Marcus is also heavily involved with the annual 'Showdown' event that sees aspiring guitarists and drum students get the opportunity to perform in front of a live audience.
He is part of a seasoned resident backing band that support the students through their performances. Redsoxx rarely perform these days but some of them still meet up for jam sessions in the Kimbolton area with some of the Showdown students.

Other musical exploits have seen him perform with rock bands abroad in the USA, Holland, Thailand, Singapore and New Zealand.

His latest role in SO80's has him immersing himself in the electro pop scene of this era, supplying lead vocals, guitars and percussion.